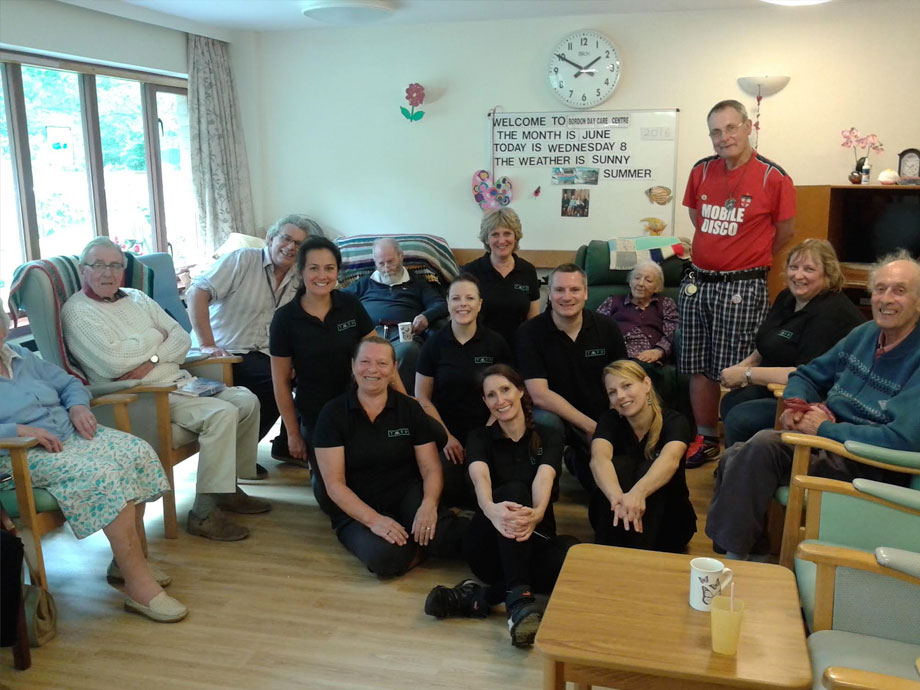 Taylor Made Financial Planning Angels gives a helping hand at Bordon's Age Concern Day Centre
Employees at Taylor Made Financial Planning were very enthused by the ethos of  'Volunteers Week' and on June 8 2016 volunteered to help at Bordon's Age Concern Day Centre. The volunteers undertook tasks, including general gardening, erecting an arbour, sanding down and painting garden furniture, weeding, planting new plants and shrubs. A quiz was also organised and cakes provided for centre members.
Annette Hender, Partner at Taylor Made Financial Planning, said: "We worked with Community First to identify an opportunity that was aligned to our firm's philosophy and were very excited to be able to offer a day's volunteering to help Age Concern's Day Care Centre with its garden.  We were offered a range of volunteering opportunities and chose the day-care centre for people with dementia in Bordon, which sits nicely between our two offices in Claygate (Surrey) and Thruxton (Hampshire). At Taylor Made we are very keen to work with individuals throughout their whole lifecycle and people with dementia need extra support when making financial decisions."
Jo Bennett, Age Concern Manager said "Our garden was looked after by my husband, and after he died two years ago it has not had much TLC. Local councillor Adam Carew gave us £500 from his budget to buy a tree and arbor in my husband's memory. I would like to thank Community First for arranging  the volunteering day, and Taylor Made are garden angels and we send all our thanks to them."
Overall, the team had a great day volunteering.