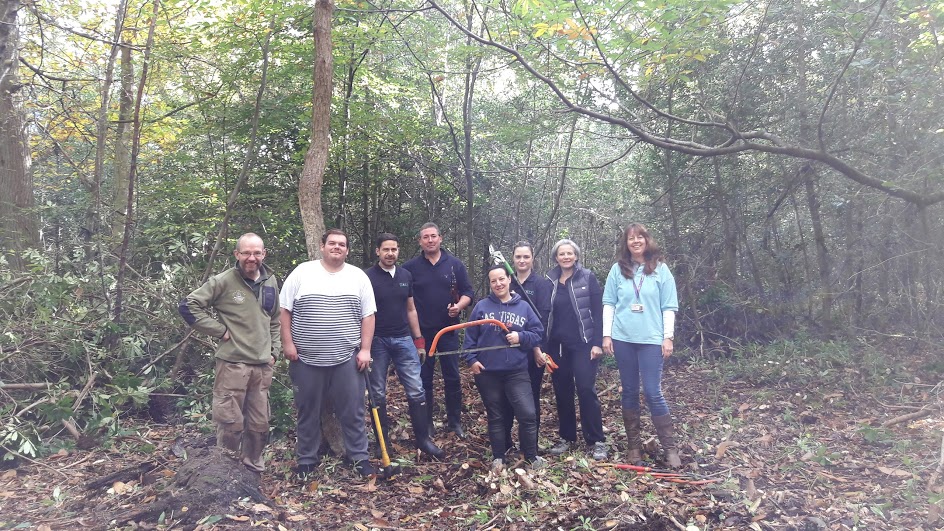 Great Team Building Effort
On 20th October 2016, a number of our staff took time out of their busy schedules to help clear an area of woodland at Dead Water Valley. It was a great way to get colleagues together while making a difference to local communities. Their task was to help with the woodland management by clearing rhododendrons helping to allow light to the woodland floor.
Adrian Taylor, Partner at Taylor Made Financial Planning said "we've had a fantastic day helping the Dead Water Valley Trust keep on top of its woodland management. The team did a great job, worked hard and were strong the whole way through. This was a great project for us as this location is central to both our offices and something we could do together as a team. It is good for us to help others in the community, it's been a rewarding experience and we hope to be back again."
Jamie Cummins, Senior countryside ranger, on our involvement in the day: "it's great that Taylor Made Financial Planning have come from such a long way to work on enhancing the local nature reserve. Without volunteers help the woodland management programme wouldn't be completed every year, so with this extra help we can improve the native species population by removing invasive rhododendrons, and keeping the paths clear for the community to enjoy."
Overall, our team had a fantastic day and are highly motivated for our next challenge.